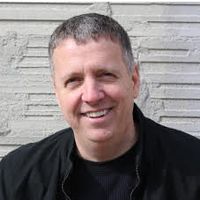 Not long ago, Gil Benson, an outstanding fiddle player from the Cincinnati, OH area, took part in a very successful project he recorded with the popular Indiana-based band, Branded Bluegrass. MOST WELCOME, was released in 2016 and has not only received escalated bluegrass radio airplay, a boost in their band following and bookings, but also a series of nine SPBGMA nominations that stemmed from it, for both the album and it's participating members, including Gil. 
Until just recently, Gil had been playing locally with a band close to home and filling in with Branded and some other bands as often as he could. Benson has now made the decision to join on as an official band member with Branded Bluegrass. 
"I've been filling in on fiddle with Branded Bluegrass for nearly two years for gigs that Albert Swain couldn't make. When Larry asked me to step in full time this past February at SPBGMA, I thought it was the right time to commit to their group. They're (Larry, Jesse, Mike, Tristen) a fun group of fellas that bring a lot of energy and laughs every time we get together. I look forward to playing music with these guys each and every time out." -Gil Benson 
Branded Bluegrass couldn't be happier than to have Gil on board with the band and looks forward to touring with him and recording their upcoming project. 
Folks can find Branded Bluegrass this weekend at the Mississippi Bluegrass Reunion in Purvis, MS, and promoters can book the band with Wilson Pickins Promotions at 864-359-7999, http://www.wilsonpickins.com.