Wilson Pickins Promotions is excited to announce an endorsement deal with GHS Strings. The "blanket" endorsement will cover all of the artists signed with the Wilson Pickins agency for as long as that relationship exists.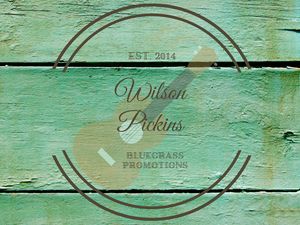 "The GHS Product Development and Artist Reps have been so great to work with," says Wilson. "They are working with the artists not yet familiar with GHS products to figure out which strings will be the best match for their own personal instruments and sound. This is going to be a very beneficial arrangement for everyone!" 
-Melanie Wilson 

GHS, founded in 1964, is based in Battle Creek, MI, and are known as "The String Experts." They pride themselves on over 50 years of knowledge in the industry composed of valuable collaboration with the artists themselves regarding string design, utilization of unique machinery, and selection of only the best materials to craft the perfect strings. All of these components make it possible to provide the best possible tone and the longest lasting performance from the GHS string family. 

GHS had this to say about the collaboration: "GHS is extremely excited to be able to partner with Wilson Pickins Promotions, to help support their artists. With such a range of talent and experience in the bluegrass world, we're happy that they will rely on GHS to help perform and inspire people with their music." 

Reaping the reward of this new endorsement include members of the Edgar Loudermilk Band, featuring Jeff Autry, Shannon Slaughter and County Clare, Wilson Banjo Co., Branded Bluegrass, Kim Robins, Tyler Williams, and The Hinson Girls. All of the artists are very excited to receive this endorsement making their time on and off the road much easier. 

You can follow all of these bands and their tour schedules by clicking through to their websites from www.WilsonPickins.co