Branded Bluegrass is a band from central Indiana with a catalog of music deeply rooted in traditional bluegrass and gospel, with a flair for some contemporary bluegrass, classic country and even a little bit of rock 'n roll now and then. Audiences are sure to enjoy their diversity,  tight harmonies, energetic stage show, and charismatic personalities.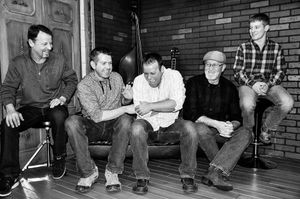 Their debut album, SIMPLE DAYS (produced by Randy Jones of The Lonesome River Band), was released in 2011 and received great reviews and significant bluegrass radio airplay in the US and abroad. The sophomore album from Branded Bluegrass,MOST WELCOME (produced by Grammy Award winner, Clay Hess), has just been released in May 2016, and is currently available for download by radio programmers on AirPlay Direct. This incredible new release offers five originals songs. The gospel original, "Judgement Day, " penned by the band's guitarist, Larry Norfleet, was deemed "the gem of the CD," by producer Clay Hess. Get your copy of this necessary addition to your bluegrass collection at CD Baby or an upcoming show near you! 

This incredible group of talented musicians were born and raised on bluegrass and their background and experience is reflected in their performance, songwriting and playing. This is a band you want to get to know TODAY, and add to your live show list in the very near future! Wilson Pickins Bluegrass Promotions is so proud to have them on board and looks forward to bringing them to a stage near you very soon!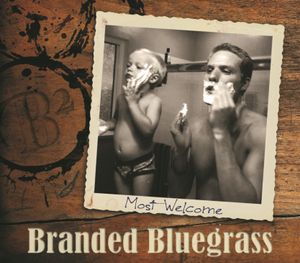 Get to know the members of the band online at: www.BrandedBluegrass.com